GENERATOR
SALES & INSTALLATION
What Is A Standby Generator?
A standby generator is a back-up electrical system that operates automatically. Within seconds of a utility outage an automatic transfer switch senses the power loss, commands the generator to start and then transfers the electrical load to the generator. The standby generator begins supplying power to the circuits. After utility power returns, the automatic transfer switch transfers the electrical load back to the utility and signals the standby generator to shut off. It then returns to standby mode where it awaits the next outage. To ensure a proper response to an outage, a standby generator runs weekly self-tests. Most units run on diesel, natural gas or liquid propane gas.
​
What Do I Do If I Want A Generator?
When you call for your free quote or fill out this form, we will come out to evaluate your home and the needs you have for power in the event of a weather or electric emergency. Once we have customized a plan to you home and you approve it, we will pull all of the necessary permits. We will come out and install the system with as little interruption to your life as possible. Once the system is installed it will be tested by the installer. We will also make sure you are comfortable with your system before we leave.
​
How Long Does It Take To Install A Generator?
The air-cooled 7 kW generators, 10 kW, 13kW and 16 kW generators, which comes equipped with a comprehensive installation kit, can take as little as 8 hours to install. The liquid-cooled 15 kW to 45 kW generators will normally require 2 to 4 days for a complete installation. Air-cooled units are typically installed on a composite mounting pad. Liquid-cooled units, because of their additional weight, must be installed on a stronger mounting surface. The increased installation time for the liquid-cooled is partially due to the increased weight requirements, but is also due to the additional work required for a proper electrical installation. The length of time is based on a typical application. It does not apply to applications that require extended runs of conduit or gas piping or the placement of a unit far from the incoming gas or electrical service.
​
What is the difference between "air-cooled" and "liquid-cooled"?

(Information from Generac)
Our air-cooled home standby units use engines that we design and manufacture specifically for our smaller generators. Volume production helps us to keep costs down, making our air-cooled generators the most affordable in the industry. Smaller models essential circuits and our 16 and 18 kW units can often back up the entire service, in many residential applications.
Generac liquid-cooled generators use over-the-road truck or industrial engines for reliability, long life and increased horsepower. This makes them ideal for larger homes, commercial and light industrial applications.
​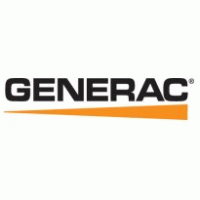 Located in Covington, Louisiana for 30 years.
We strive to give our customers 100% satisfaction.